Warning! All Superstructures & Bridges may not be duplicated unless you have permission. Thank you.
Bridges and Superstructures are very complicated in Battleship Craft, they require highly skilled players to build them, there are many types of bridges and superstructures in-game and in real life. It's also wise to look at the ship when you are building.
Pilotmario Standard Bridge
Such a Bridge is a very basic type, and is meant as a simple, cheap mounting system for the Rangefinder+Radar. Feel free to copy- construction is absolutely free, save for the Rangefinder+Radar. Also,this type of bridge is the most common bridge for beginner battleships, although cheap, this means no protections for you boilers behind.
"Pagoda" Mast Superstructure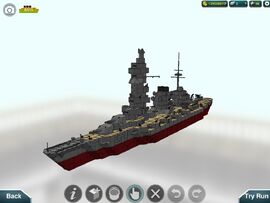 The Pagoda mast bridge structure are very common on WWII Imperial Japanese Ships, in-game, they are very difficult to build, they usually use 5/6, 1/6 and 1/2 blocks to build.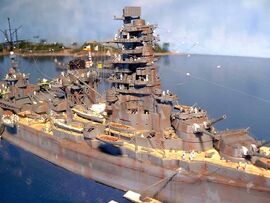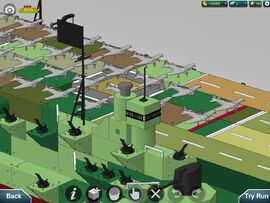 WWII I.J.N Carrier Bridge
WWII I.J.N. Carrier Bridges look small compared to the rest of the ship, since they are small. They are fairly easy to build in Battleship Craft. They may require Bridge with Doors and Bridge pieces in-game, and may need Cylinders & other decorations.




Battleship Bridges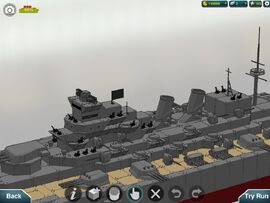 Battleship superstructures are very complicated to build in Battleship Craft. They require patience and hard work. The designs for battleship superstructures vary in design, so there are many battleship structures on Battleship Craft.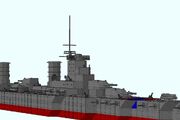 Modern Carrier Islands

Modern Carrier Islands are very easy to build. They're usually are built of 3x2x1 400mm Lightweight Armor, and have many details on them. Players usually use the Ladder decoration for the bridge windows, and Spheres, Fans and other decorations to make them look realistic.







Destroyer Bridges
Destroyer hulls vary from the time period you are looking at.
Most modern destroyer bridges usually look like this.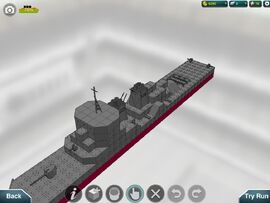 ==











Merchant Ship Bridge
Merchant Bridges are mostly bridges and decks. They are not armored and easy to destroy. Many bridges have lifeboats (Warship Craft Only) and also often are connected to the superstructure. On the superstructure, there is often times smokestack(s).

External Links
http://www.modelshipgallery.com/index1.html
http://en.wikipedia.org/wiki/Pagoda_mast
http://battleshipcraft-navies.wikia.com/wiki/Battleship_Craft_Navy_Pages_Wiki
http://en.wikipedia.org/wiki/Naval_architecture
http://en.wikipedia.org/wiki/Structural_engineering


If This Page Lacks Proper Building Guides Or Any Other Infomation , You Are Free To Edit , Thank You